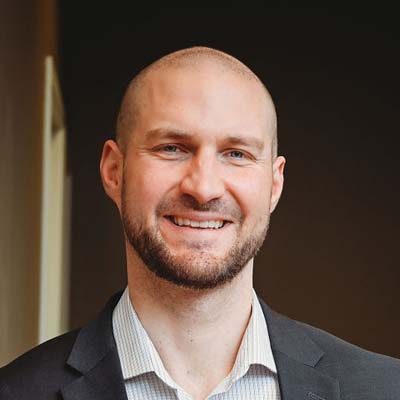 Chiropractor
RYAN EFFERTZ D.C.
After feeling the power of his first chiropractic adjustment Dr. Ryan Effertz knew he wanted to pursue chiropractic. Dr. Ryan is a graduate from Palmer College of Chiropractic in Davenport, Iowa. He did an extensive internship in Walcott, Iowa before opening his first chiropractic clinic with Dr. Katie Effertz in Rice Lake, Wisconsin. 
After 3 great years, Dr. Ryan and Dr. Katie moved to Dubuque to start Ideal Chiropractic Health Center in Dubuque, IA. Dr. Ryan Effertz helps guide patients to live a more natural, pain-free life. Dr. Ryan's free time is consumed by his 4 wonderful children and loving wife.
CHIROPRACTOR
KATIE EFFERTZ D.C.
Dr. Katie graduated from one of the most well-respected health and wellness doctorate programs in the country, Palmer College of Chiropractic. She also holds a bachelors degree from The University of Central Florida. She opened her first practice in Rice Lake, WI with her business partner, spouse, and personal chiropractor, Dr. Ryan.
After 3 years, she moved to Dubuque, IA along with Dr. Ryan to start Ideal Chiropractic Health Center. Dr. Katie has invested countless hours in spinal correction, nutrition, and detoxification to be able to provide the most cutting edge information and techniques for patients to utilize and adapt to make the most impact on their health. Dr. Katie's passion is to help people change the way they view and manage their health by restoring function and achieving body balance. Her goal is to help patients unleash their healing potential so they can go on to live their best life. Dr. Katie's free time is spent with her 4 energy-filled children and the best husband anyone could ask for, Dr. Ryan.
Monday
9:00am - 6:00pm

---
Tuesday
9:00am - 6:00pm
---
Wednesday
9:00am - 6:00pm
---
Thursday
9:00am - 6:00pm
---
Friday
9:00am - 12:00pm
---
Saturday
Closed